Christian metal is a very powerful tool to spread the Gospel. The best with this tool is that thru this wonderful tool we can reach people that never will be reached otherways. Thru Christian Metal we can talk the metalheads language and have their attention. When we have got their attention they will also be open to the great message of salvation in a way that they relate and understands. So Heavenly Metal is a great way to communicate the gospel to people that wouldn't be reached in other ways.
Christian Metal is a powerful tool and now is time that we start to use it!

DON'T&nbsp BE&nbsp SELFISH!
Don't just listen to your Christian Metal Cds by yourself but let non-Christians around you borrow them. Don't be so selfish! Buy Christian Metal Cds for your non-Christian friends. Let them know that there is a good and positive alternative to all the crap that many of the secular bands are offering!

PRAY&nbsp THAT&nbsp GOD&nbsp WILL&nbsp USE&nbsp YOUR&nbsp CD'S
And pray for Cd's you have lent to non-Christian friends. Pray that God will touch them and convince them that they are sinners and need to repent and accept Jesus in their lives.

TRY&nbsp TO&nbsp BE&nbsp AVAILABLE
I also think it's important that we always try to be available to God so we always are ready to answer our non-Christian friends questions about God and Christianity.

PRAY&nbsp FOR&nbsp WISDOM&nbsp AND&nbsp NEW&nbsp IDEAS
Also you can pray for wisdom and new ideas to use these cd's/tapes/vinyls/videos etc you have to help your non-Christian friends to come to know Jesus. The Bible saids that if we pray God for wisdom He will give it to us. <Jak 1:5&gt

READ&nbsp THE&nbsp LYRICS
And read the lyrics so you know what they are about so you can answer questions that your not-yet-Christian friends might have.

USE&nbsp YOUR&nbsp CHRISTIAN&nbsp METAL&nbsp MAGS!
Also use your Christian metal mag's. Lend them to your friends. And why don't you give a subscription to them so they can check out the bands and the message for themselves.

WE&nbsp WILL&nbsp BE&nbsp ACCOUNTABLE&nbsp TO&nbsp GOD
Christian Metal is a very powerful tool. So let's use it to bring metalheads to Christ. Jesus will soon return and we will be accountable for how we have used these great tools He has given us.
Thru this powerful music you can help your non-Christian friends to come to know the wonderful love of Jesus, and escape Hell too. Don't just hold your records for yourself but use them to let more people know about Jesus. That's what it's all about.
Of course God has also created Christian Metal for our enjoyment and to help us to grow in faith. But the mainreason Christian Metal exist is because God wants people to get to know Christ so they can have a living relationship with Him and in the end go to Heaven instead of Hell.
---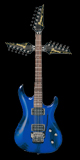 ---